Meet Shannon Stowe | Actor, Dancer, Choreographer and Wellness Professional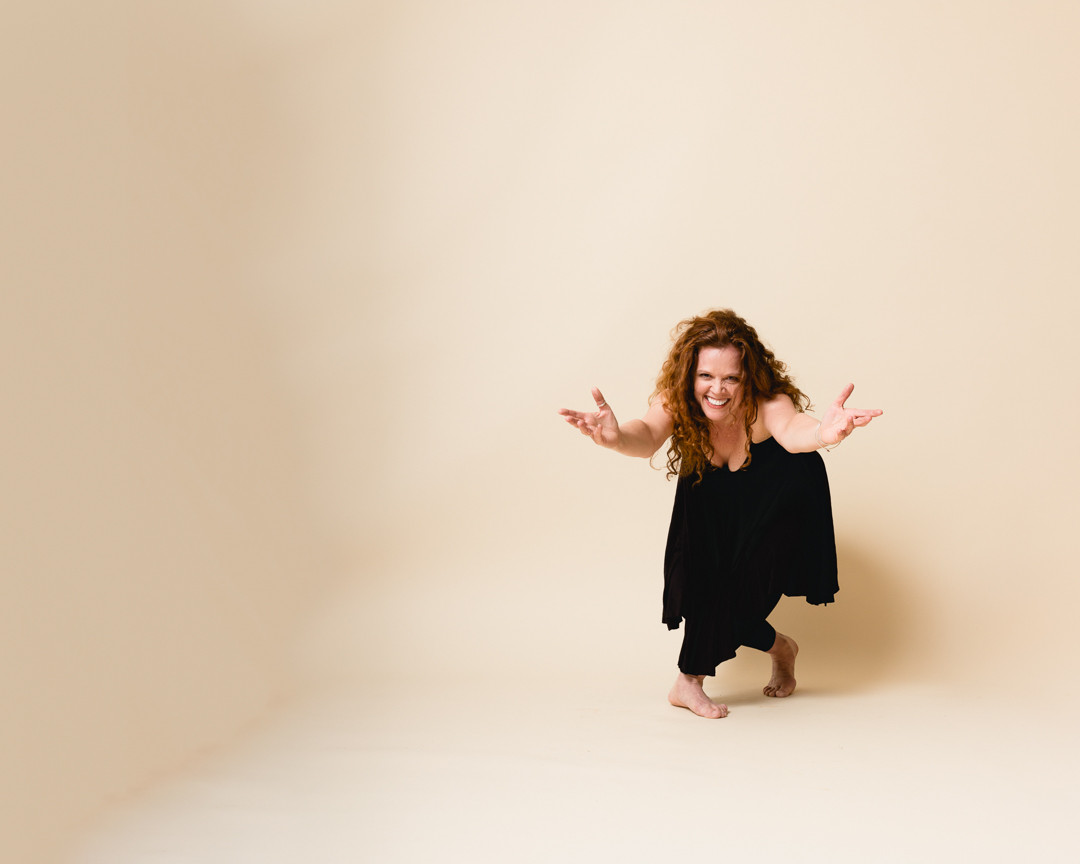 We had the good fortune of connecting with Shannon Stowe and we've shared our conversation below.
Hi Shannon, we'd love to hear about how you approach risk and risk-taking
We have all seen a photo or illustration with "Life begins outside of your comfort zone." I truly believe that. I think the only way to move outside of your comfort zone is to risk. The very first time that I recall taking a BIG risk – really going for it – changed my life and my trajectory. In short, I had just been hired for a full time job that was not in theatre. At the same time, I was offered to teach a summer workshops for the San Francisco Shakespeare Festival – something I really wanted to do. It was job security vs. my passion. At the time, I was temporarily living with my friend and her roommates. One of those roommates, an amazing woman whose name I sadly can't remember, was doing yoga one day and I was talking to her about this dilemma. She stood in front of me in tree pose with her eagle arms and said "Follow your bliss and the universe will support you." It was the first time I heard that concept. For whatever reason, I decided to follow my bliss and take the Shakespeare job. That was what my gut was telling me to do. That was a HUGE risk for me to take a 2 week teaching job without any safety net, right out of my first round of graduate school, and not know where my next paycheck was coming from. Turns out that everything worked out. The other job waited for me, a random retro-paycheck came through…it was good. That taught me to trust my gut. I believe taking action on that gut feeling can be a big risk. It often means moving out of a place of safety, security, knowing, comfort. I would not be where I am in my career if I had not made some major decisions based on following my bliss, trusting that gut feeling, and throwing myself into unknown territory. As an actor and dancer, risk is essential to my work. I'm not afraid to make mistakes. I'm not afraid to look silly. I have found a sense of bravery from taking creative risks and making big bold choices. I tell me students that if they don't allow themselves to see what happens with such big bold creative choices they will be in danger of always being small, confined, and somewhat disconnected in their creative process. One of my favorite quotes related to this is is from Marianne Williamson. She says, "Your playing small does not serve the world. There is nothing enlightened about shrinking so that other people will not feel insecure around you. We are all meant to shine, as children do. It is not just in some of us; it is in everyone, and as we let our light shine, we unconsciously give others permission to do the same. As we are liberated from our fear, our presence automatically liberates others." To live in such a place requires risk. Believing in yourself, being yourself with no apology – that is risky for many. It was for me for a long time. It is a journey but I strive to follow my bliss and not shrink from who I am and from my creative process.
Let's talk shop? Tell us more about your career, what can you share with our community?
I am a classically trained actor with a lifetime of experience as a dancer. I have spent much of my professional career also teaching these things in one way or another. Where I am now in my career, as an educator teaching movement and dance for actors, has allowed me to formulate my own unique approach to training based on my experience in these fields. I am proud of the fact that my approach became part of the physical training portion of the MFA program at The New School. I created the Dance for Actors curriculum and it was very successful. If you had asked me 10 or 12 years ago if I had any thoughts about creating and teaching my own approach, I would have said no and I also did not believe that what I had to offer was a valid approach. Seeing that I did indeed have a valid approach that is still being shaped based on what I learn from my students, is an incredible feeling. I don't often think about this because it's SO BIG, but I know that I have had a positive effect on many actors in their training process. Thinking about this is overwhelming, but my teaching and my class made an impact on many people. People believed in me along the way and helped set things in motion for me and I had no choice but to boldly go forward with what I had to offer. As much as I want to continue acting and performing myself, it is incredibly exciting to work with younger actors in this capacity – teaching them to trust and explore their physical instrument and believe in the power that they have as storytellers. I believe that we all have dance in us. The way each of us moves is a dance. I find so much joy in seeing people discover that and creating the spaces that allow each and every person to meet themselves where they are and allow their unique, personal stories to arise. This is a philosophy that I am still working on articulating but it is the core of my work as a teacher and seeing students grow from engaging in the process is beyond words. My students often laugh (in the right way) because I always cry when amazing things happen in the classroom. I might be too emotionally invested in the classroom sometimes and I find it very hard, sometimes, to move on from year to year and let people go. But I think just how much I give to my students is important. As far as my resume, I have a long list of amazing characters that I have played and incredible experiences I have had as a director and choreographer, but what is somewhat of a surprise to me is where I am now. My role as an educator has more impact than playing a role. I will continue to audition and find opportunities to practice what I preach, but my role as a teacher, challenging students to dig deeper into their creative process with a physical approach through dance, is one of the most important things I can do as an artist.
If you had a friend visiting you, what are some of the local spots you'd want to take them around to?
Highlights of the weekend would include lots of walking and seeing dance! We would definitely take a LONG walk along the Hudson down to Battery Park and back up to Little Island. I love a good picnic on the waterfront so we would definitely have a picnic at the Christopher Street pier, preferably at sunset. Another adventure is to go to Chelsea Market and get on the Highline and walk the Highline. From there we would go across town to see the Empire State Building and walk down to the Flatiron district, perhaps stop at Eataly for a bit, and then down through Union Square. Another lovely walking tour is to Washington Square park, winding down through Greenwich Village and into Soho for a view at the great architecture in that neighborhood. One of my favorite West Village restaurants is Cowgirl. I love it because the people there are great and they seem to keep their employees around for a long time! After exploring the West Village and it's winding streets, it's a lovely local spot for a casual happy hour and dinner. For a fancier happy hour experience, it's off to the highest rooftop bar in NYC, Bar 54. It's mostly about the view! If it's summertime, we are off to SummerStage to see some free dance or music in Central Park! One of the best free NYC experiences! Also on the list, seeing dance at the Joyce. It's my favorite place to see dance, and with $10 tickets in the front row, you can't go wrong. Taking the Staten Island Ferry is great! We go right by the Statue of Liberty and see the city from the Hudson River! There are fantastic restaurants up in Harlem so we would definitely hit a few of those up (Red Rooster, Maison Harlem). One of my favorite little places in the Village is Lena, a little french restaurant on a closed off street. The Cloisters up in Washington Heights and Fort Tryon Park is also a must see. It's NYC so finding tickets at half price tix for a Broadway show is always a good time! There are so many great Off-Broadway shows to see too so a show or two must be on the to-do list. I'm all about the outdoor experiences like walking neighborhoods, historical walks, and walking along the river whenever possible.
Who else deserves some credit and recognition?
It is impossible to thank the all people who have made me what I am today! When I think of my role as an educator and artist, it is every student that I engaged with in my MFA classes at The New School. I learned something from just about every single one of them. They made me a better teacher, better actor, better dancer! I got such joy out of watching their progress and sharing in that process always taught me something more about myself. There are mentors and teachers who stick with me too who were key figures in my development in both the creative arts and fitness (my two passions). These are people who believed in me and pushed me to be more than I imagined I could be: Stephanie Herman, Calvin Wiley, Danni Gee, Casey Biggs, Barbara Cannon, Kathryn Rossetter. They believed in me and encouraged me at times that I did not and pushed me to go beyond my comfort zone. Because of my relationships and interactions with them, I grew in ways that I could not have imagined. This is but a short list of people who I would thank!
Website: www.shannonstowe.com, www.triplesweatfit.com
Instagram: shannonstowe
Linkedin: https://www.linkedin.com/in/shannon-stowe-089ba7/
Facebook: https://www.facebook.com/sionann
Image Credits
Matthew Scott (Matt Scott Shots)
Nominate Someone:
 ShoutoutLA is built on recommendations and shoutouts from the community; it's how we uncover hidden gems, so if you or someone you know deserves recognition please let us know 
here.