Meet Ana Lucia Estrada | Beach Financial Group Director of Operations and Owner of LEZR Jewelry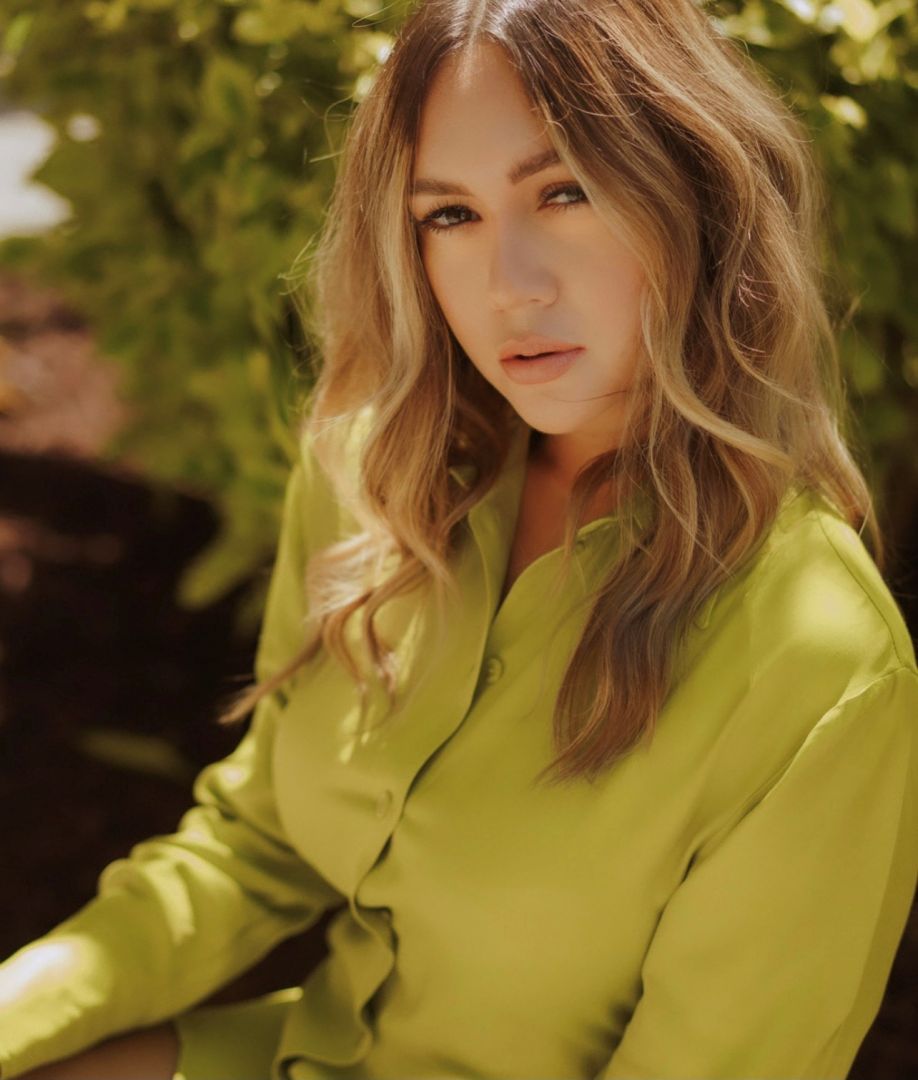 We had the good fortune of connecting with Ana Lucia Estrada and we've shared our conversation below.
Hi Ana Lucia, have there been any changes in how you think about work-life balance?
This is one of the areas that consistently requires revision and is often being modified in my life. At the beginning of my journey with Beach Financial Group, I would work long hour days that rolled over to nights. I frequently was hooked to my laptop researching how to grow the agency, working on marketing material, and strategizing at night. At this time, I was not aware of work life balance nor did it ever cross my mind. My priority was to grow and succeed, there was no time for rest.
That slowly came to an end, when I ended up at the hospital for having a 3-day migraine. The doctor who was caring for me decided to keep me overnight to perform different tests and studies to ensure there was no brain damage or inflammation.
After the doctor reviewed the normal tests results with me, she asked questions about my life. I instantly realized I was so consumed with growing and succeeding, that most of my thoughts revolved around work and therefore my whole life became work.
There are so many sayings out there that consistently push the idea for people to "work hard". Because, if you don't work harder than yesterday, then you potentially don't want it as bad as someone else. Or, sayings like, "No matter how hard you work, someone else is working harder". All to which are right, to some extent. Breaks and time for yourself is not only healthy but an absolute priority to your success.
You cannot, I repeat, cannot perform at your full potential when you have not given your body and brain a break. Over time, my work life balance has consistently evolved, I can share that by the end of the year it might change two to three more times. I am always open to change if it means that my qualify of life will improve.
Some of the best advice that I have ever received came from my life coach. It was discussed when she asked me to brainstorm of "me-time" activities. She shared that "me-time" ideas are not activities to distract oneself but, instead activities that will enrich you and your life. This has forever changed my life and became crucial when creating a work life balance.
Activities to distract yourself only help for period of time and often times add zero value. Opposed to entertaining yourself with activities that will enrich you and your life. Having "me-time" is important, but what you are doing in that "me-time" is even more crucial.
I have followed the above advice and since then have been the happiest all around. I realized that in order to give the best of myself, I needed to devote time to myself, not only on a regular basis but in some occasions back to back days to only focus on relaxing and being present in the moment. This was and still is the most challenging task. To disconnect entirely for a few days. I managed to do this for the first time this year when I left on a family vacation to Europe. I needed to disconnect to connect. Connect with myself, connect with the moment, connect with my life, journey, and purpose.
Here is how I worked on a balance, and would recommend this to anyone who is struggling in this area. Writing things down help me achieve them. I would encourage to create a document that you can save and adjust as you go, this document will be a commitment to yourself.
1. Set a schedule for work hours (commit to just these ours)
2. List your goals, the time you will work on them on a weekly basis, and add a deadline
3. List the activities that will enrich your life (list as many as you want to switch it up)
4. Name your loved ones and how you can spend quality time with them
5. Once a month block a weekend to yourself or to your family/friends and most importantly twice a year book that vacation and completely disconnect to CONNECT.
Now that you have all of this amazing, valuable information, get yourself a planner where you can add your monthly plans but also daily plans that break the day down by the hour. I know, I know, I was not one to go by a daily planner, but planners have helped me tremendously to stick and commit to all of the above. They have also kept me so much more organized. Organization and commitment is KEY to SUCCESS.
Only you know what your day looks like, where you need to be by certain hours, and what time slots you want to dedicate to these areas. However, breaking the day by the hour not only gives you the power to control and dictate your day, but it also ensures that you get all your tasks completed. If you follow the steps and add the top four to your everyday, you will get the best of work life balance.
Some days are more challenging than others and you feel as if there aren't enough hours in the day. On these days, especially on these days, still commit to the top four. Each day might look different, but if you can check the top four on a regular basis you have mastered a healthy work/life balance. Even if you just have 15 minutes to do an activity that will enrich you, do it. Don't underestimate the power of 15 minutes. In 15 minutes you can run a mile, meditate, pray, read a chapter, work on your garden, give yourself a facial.
Work is important. Life is important. Don't live to work. Work to live.
Can you open up a bit about your work and career? We're big fans and we'd love for our community to learn more about your work.
I began my journey with Beach Financial Group in 2014 as an office manager. As soon as I was hired, I realized the agency's potential and began to quickly develop different marketing strategies to help expand the different departments. I realized quickly, that in order to grow to the stage that I dreamed of I needed to get my licenses in order. I quickly signed up for the classes and took the exam as soon as I could. Once I was licensed, I really learned the ins and outs with insurance and insurance carriers.
It was certainly challenging at the beginning because it was a huge learning curve for me. Insurance is it's own language. I was thankful that Adam Beach, owner, was patient with my learning process and handed as many resources as possible to get up to speed with the different insurance products the agency offered. I did multiple training days with Lena Garcia, who is the Vice President at CPS Insurance Services (General Agency). I wanted to learn from the best, and was grateful that Lena Garcia was willing to teach me. Lena and I actually had many conversations, not only about insurance, but also structure and management within the agency and 'till this day I remember all of her advice and have put it to practice.
I have now been with Beach Financial Group for 8 years and every day I learn something new. There has certainly been many challenges. One of the most recent ones was going through the pandemic and making the necessary changes to keep all of the employees safe and also prepare for changes within our industry. Prior to the pandemic, all employees worked from the office and this provided a great office culture. However, from one day to the next, everyone had to work remote. I went from having 2-5 business meetings a week to zero. Slowly we worked on virtual meetings and realized it was the way to go. The pandemic forced us to use technology we previously never used and due to this we are now able to have more meetings and still continue our client relationships even if it is virtually.
What sets Beach Financial Group apart from other insurance agencies is that we are a full service agency and have several of different partnerships that are extremely beneficial to our clients. We specialize in bringing companies outside of the US and help them set their companies here in the US. We set up all of their business insurance, employee benefits, provide them with access to our HR partnership, and also handle all of their individual insurance service needs. All of our employees are licensed and some have over 15+ years in the insurance industry. I can proudly say that Beach Financial Group is licensed in every state in the United States and we have contracts with most if not all insurance carriers. We are consistently evolving as an agency, growing our partnerships, and buying technology that will give our clients the best seamless experience with insurance.
I am so excited to see where Beach Financial Group will be in five years, as I know we have more potential now than ever to grow and maximize in the different insurance industries.
If you had a friend visiting you, what are some of the local spots you'd want to take them around to?
Places to Visit:
The Getty Villa – Museum with spectacular Malibu views and beautiful gardens
The Broad – Contemporary art museum
Hollywood Forever Cemetery – Check out their event calendar and attend
Griffith Park Observatory – Check out their exhibitions and have a picnic outside
Griffith Park Hike – The best 360 views of Los Angeles
Disneyland and California Adventure – Be a kid again and enjoy the day with Disney's characters
Universal Studios – Backlot tour will give you a deeper dive into Hollywood
LACMA – Modern art museum, you have to get a picture outside with all the lights, it is a staple
Sunset Rach Hollywood – Schedule a sunset horseback riding session and get a tour of Hollywood
Malibu Beach – Enjoy the beach and have a picnic
Hollywood Bowl – Check out their event calendar and catch a concert (you can take in your own food + drinks)
Places to Eat:
Destroyer LA – Most delicious ingredients served on plates in the most artsy way
Perch – Rooftop restaurant with spectacular views
La Guelaguetza – Authentic and unique Oaxacan experience
Quarters Korean BBQ – Delicious Korean BBQ and provides an amazing experience
Shin-Sen-Gumi Hakata Ramen – Tastiest ramen ever
Polo Lounge at Beverly Hills Hotel – A very classic Beverly Hills experience
Elephante – Tasty food with Santa Monica Ocean Views
Manuela – Amazing food and get to explore the Arts District
Guerrilla Tacos – Top ingredient Tacos in Arts District
Ellies – The cutest Italian restaurant in Long Beach
The Bungalow Kitchen – Located in Long Beach with great views to the Long Beach Marina
Fia – A secret patio in Santa Monica offering upscale dining
Shoops Delicatessen – Order the Clevelander Sandwich and consider getting a pound of their delicious smoked salmon (smoked by owner) to take home.
El Esquite – The most amazing esquites served with different toppings
Leo's Taco Truck – Authentic Mexican style tacos
Cara Hotel – A simply classic, romantic dinning spot
Santa Monica Proper Hotel – Grab a drink and enjoy the design of the hotel
The Maybourne Beverly Hills Hotel – Directly from the UK, experience Claridges Afternoon Tea
Shoutout is all about shouting out others who you feel deserve additional recognition and exposure. Who would you like to shoutout?
As I have gotten older, I have realized the importance of being a good role model for the little ones in my life. My nieces and nephews are my motivation to keep growing and it is why I continue to push myself outside of my comfort zone and setting the sky as my limit.
Society will tell you how you need to act and what you need to do, but I truly hope that my story can inspire them to only follow their inner compass and to dream bigger than they think possible.
I truly want to recognize Miranda, Samuel, Mateo, Emilia and Valeria as they certainly deserve credit. As little as they are, they inspire me with their imagination, fearless outlook towards life, how to be unapologetically themselves, being honest (even if it is hard to hear), and more importantly how to have more FUN!
My parents and siblings have also been a tremendous part of my journey as they have provided me with unconditional love and support. My siblings (Edith, Jose, Eladio and Luis) were incredible role models and to this day I look up to them with so much admiration.
Adam Beach, owner of Beach Financial Group, who trusted my vision with the agency, supported my decisions, and provided unlimited resources for me to grow and learn in the insurance industry.
Lena Garcia from CPS Insurance who provided a lot of advice so that I would have the best chances at becoming the best in my role at Beach Financial Group.
Maegan Alys, who has done all of the photography for my jewelry line. She has so much talent and I am just incredibly fortunate to work with her.
Jany, best life coach any human can ever have! Thank you for giving me all the tools to excel as an individual and in my career. Your wisdom and guidance has helped me become the best version of myself.
My friends, who have encouraged me when I have doubted myself and potential. They've supported my jewelry line in ways I would've never imagined. By being LEZR's jewelry models at photoshoots, wearing some of our pieces on a daily basis, creating social media content for LEZR's Instagram page. It makes a difference when you surround yourself with individuals who show up for you and contribute to your success. They have redefined what friendships mean and should be. I am forever grateful for my friends' endless love, support, advice, and guidance.
Last but most importantly my faith in God and trusting every change in my journey. I know that when life presents moments where I can give back, I have to take them. I know that God gives me success to provide others with opportunities.
 Website: www.beachfinancialgroup.com and www.etsy.com/shop/lezrjewelry
Instagram: theinsurancegal & lezrjewelry
Image Credits
Photographer: Maegan Alys
Nominate Someone:
 ShoutoutLA is built on recommendations and shoutouts from the community; it's how we uncover hidden gems, so if you or someone you know deserves recognition please let us know 
here.