Work-Life Balance: is there such a thing?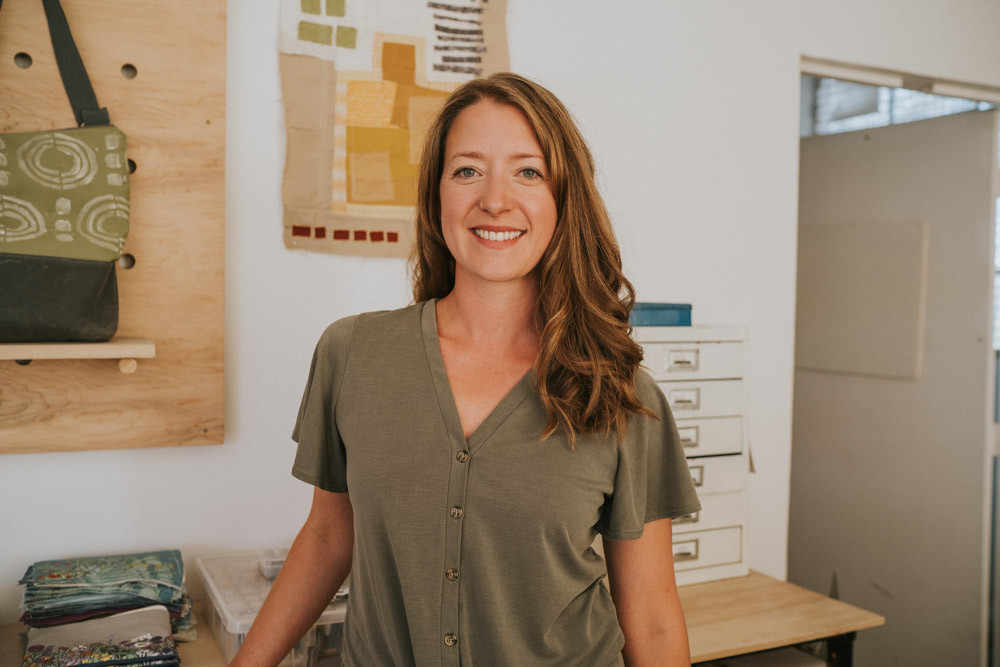 A host of factors, developments, and dynamics have made most industries more competitive than ever. As a result so many of us wonder whether there is still such a thing as work-life balance. We reached out to the community to hear perspectives on finding the right balance.
Jen Temperley Robin Lyon | Co-Owner Fly Health + Wellness

In the beginning, we both were all about achieve, achieve, achieve, drive drive drive – checking all the boxes along the way and being very dedicated in our fitness endeavors. We were focused on getting from point A to point B without a clear direction or purpose. Our perspectives are very different now as getting older has made us wiser and more mindful! Read more>>
Mattitude | DJ & Influencer

When I was first starting to get into the field, I worked nonstop; I seized every opportunity that came my way and spent all of my free time trying to establish more of a foundation for my brand. It was very rewarding in many ways, but eventually I got started to get burned out. I had continued to put more and more on my plate to the point I was having trouble keeping my responsibilities in line, let alone having any spare time for myself. While I still keep busy, Read more>>
Demi Howell | Makeup Artist/Truth Coach

Over time, what I've realized is there's no such thing as BALANCE!! It becomes a BALANCING ACT. In the beginning of my career my main focus was ensuring that my business was successful. I was engulfed in doing whatever it took to maintain that level of success. Once I got married and had my daughters, I had to shift that focus to my family. However, I had to give them the same amount of energy and time if not more to sustain a happy home life. Read more>>
Alicia Hess | APRN and Founder/CEO of 'I Am Wellness' health consulting

It took me over a decade of working in healthcare to truly learn the importance of work/life balance. Hospital work as an RN required long hours of back-breaking patient care, little to no time for breaks to eat or drink water, and the constant stress of keeping up with an overwhelmed healthcare system, trying to push patients in and out of the hospital as fast as we could. Sure, I only worked 3-4 days a week working 12-hour shifts, but it would take me at least 2 days to mentally and physically recover! Read more>>
Courtney Chalupa | Online Reseller & YouTuber

I started my small business at home when I was working full time in marketing. I was spending every moment of my free time to build my business platform and social media. When I decided to go Full Time Self Employed, I continued this pattern of working all of the time. After about a year of hustling with no work life balance, I realized that I needed to schedule time away from my business if I wanted to avoid burnout. Read more>>
Bumblebee Lovesyou | Artist & Designer

Currently, my life currently consists of 3 categories. My life (mental health), my wife and my family (also friends). In the beginning, I'd say for about 7 years it was just me and working on my art more than full time, trying to find a voice in this art world can be tough, you know. Trying night and day to figure out how to make it work. The struggle, as they say, is real. Eventually, if you don't figure out how to pay rent, without working 24hrs a day, you will get burnt out. Read more>>
Taylor Ridge | Brand Strategist & Coach

My work balance has changed SO very much over the years. During the transition between being employed to self-employment, I found it especially hard to balance because all I've ever known is "work work work." Not having set hours, only having myself to rely on, working from home along with deadlines and client expectations made it extremely challenging to achieve that "balance" everyone spoke of. Read more>>
Jen Fox | artist & e-commerce store owner

For a while I thought that work-life balance meant that each day or week should be evenly weighted with work obligations, leisure & social activities, and life necessities. I always felt like I wasn't attaining this idea of balance, so I felt behind if I took a week off from creative work, or like a workaholic if I canceled social plans to finish a project. Read more>>
Natasha Landenberger | Owner of Muses & Rebels & Design Consultant

Work life balance has become increasingly important to me over time. During the 4 years spent achieving a BFA in Fashion Design at Otis College of Art & Design, there were often multiple nights a week pulling all nighters to finish projects to perfection and then presenting these on no sleep. The idea that projects (work) were more important than sleep or taking care of oneself began with the habits I formed in college. These habits persisted throughout my early professional career designing for Abercrombie & Fitch, American Eagle Outfitters, and Pink for Victoria's Secret. Read more>>
Sebastian Naum | Founder, Podcast Host & Promotor of Conscious Business

The concept of work-life balance is super interesting to me. To begin with, there are things that are a MUST in my life. That's going to be meditation and exercise. It's imperative that those two are in there almost daily. However, I feel that balance comes in waves. Read more>>
Holly Landeros | CEO and Co-founder, HJ-PR

Work life balance and mental health in the work place is something I feel very strongly about. After graduating university in London in 2013 I jumped straight in head first into a sector that is known to be notoriously competitive – Fashion. I started off as an assistant, but soon wore a number of hats, from marketing, event managing to even designing. Read more>>
Katie Cooper | Owner, Queen City Crunch

The work life balance has drastically increased over time! In the beginning, when everything fell on me I was putting a lot of time into growing the business. There were a lot of sleepless nights, and I felt very guilty about the time I put into my business versus my family. I quickly learned the lesson about not doing everything yourself! It was great to keep the money, but at what cost!? I hired an employee and everything changed from there. Read more>>
Molly Brandenburg | Artist , writer and podcast host

I'm very grateful that my work/life balance has changed significantly in recent years and I'm finally able to make a living creatively (working as podcast host/actor /narrator for The Parcast Studios on Spotify) while also working as a humorous illustrator/painter. Things in my life finally evolved to a point wherein I am my own art benefactor; my acting/voiceover work is in itself very gratifying but it now also pays for me to work in my art studio and develop my artwork. Read more>>
Chloé Cofresí | Healing Artist, specializing in retreats, lymphatic drainage, and energy work.

Working for yourself can sometimes feel like living in tunnel-vision—your attention is always being called back to some detail of the business. When your business is in the healing arts, finding the balance of self-care and service is crucial. For the first few years, I was focused on building loyal clientele. For me, that meant focusing on the specialty that was most in-demand of all my tools, Brazilian lymphatic drainage. I created the lymphatic drainage program at HigherDOSE in Manhattan and Brooklyn, and also at Alivio Wellness in Hoboken. Read more>>
Charlotte Clark | Startup Consultant & Product Manager

When I think about the traditional work-life balance, I think I did a pretty good job of balancing my life with my full-time job for a few years. Then with the pandemic and working from home, it was hard for me to stay motivated at work, and I didn't feel like I had a life to balance with. Read more>>